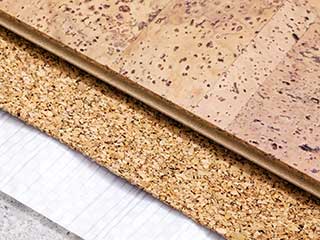 When it comes to renovating a property using plaster or drywall, it's essential to have a professional team on your side to help you with any repair requirements that may arise. This is particularly true in the Glendale area, which boasts an extremely competitive real estate market. Located in Southern California, this city is known for its attractive properties and close proximity to Los Angeles, making it a top spot for the rich and famous as well as for middle-class families to reside. If you own a home in this area and want to spruce it up or take care of any problems with the walls or ceiling of your residential or commercial property, our team can assist you.
First Thing First
To get started, it's helpful to take a look at what drywall is and why it is used so frequently in home and commercial construction projects. In the past, wall plaster was used as the top material of choice, but construction companies soon found that drywall is oftentimes a better option because it is cheaper, more fire resistant, and longer-lasting. Plaster can be time-consuming to put in place. It involves the application of many different layers, each of which needs time to dry before the next one can be applied. Drywall, on the other hand, is only composed of three layers: a gypsum board placed between two different sheets of heavy paper.
When Solutions Are Required
There are several situations in which you might have the need for drywall repair. If there is any water damage to the panels it can cause a serious problem because it can lead to mold infestation, which will be more difficult and expensive to remove. Another issue might be cracks or holes that develop in the sheetrock due to stress or impact damage. Our experts can handle these issues or any additional ones that you may encounter, and we will either repair the drywall directly or remove it and install new panels in its place.
The Team You Need
Not only can we fix problems of different size and complexity, we also specialize in a variety of additional aspects, including texturing and finishing and ceiling repair and installation. If you find yourself in need of any plastering or hanging services, give our team at Drywall Repair & Remodeling Glendale a call today. We'll gladly provide you with all the advice you need, and help you complete all your property renovation projects.
Here are a few of the other services we offer:

Kitchen Tile Installation

Drywall & Ceiling Texture

Popcorn Ceiling With Soarkle

Drywall Ceiling & Wall Joints